Best New Family Board Games of 2010
Are you looking for the best board games and best card games of 2010?
Then you've got many different places to look and many different opinions to sort through. But the great thing about it all is that no matter where you turn, you'll probably be putting more games on your wish list than you'll have time to play.
We think 2010 was a another great year for new board games and card games – especially family board games. There are so many games to choose from when it comes to board games that are enjoyable for families with children and parents (and grandparents) of all ages.
One of the great sources for a Top 2010 board game list is weekly The Dice Tower podcast. It's hosted by Tom Vasel and Eric Summerer and it's full of great information on both new and old games (mostly new) that are worth taking a look at. And sometimes they'll steer you clear of games that you might want to pass on. Of course, they're just two guys with their opinions – and they don't always agree. But what helps make the podcast a good one is that they have multiple contributors in every episode giving different perspectives as well. So if you haven't listened before, check out their latest episodes on the Top Board Games of 2010.
And now on to OUR opinions of the best new family board games of 2010.
Best Family Board Game of 2010:
Wits & Wagers Family and Forbidden Island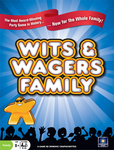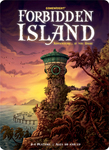 The overall winner of Best Family Game of 2010 was too close to call in our family. So we called it a tie and give the nod to both Wits & Wagers Family and Forbidden Island. They are both great games for families to play together and are very reasonably priced. The only hesitation on Forbidden Island is that it only accommodates 4 players whereas everyone can play together in Wits & Wagers Family.
Best Expansion of 2010:
Thunderstone: Wrath of the Elements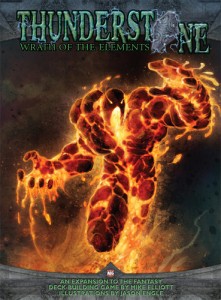 We haven't posted our review of Thunderstone: Wrath of the Elements yet, but suffice it to say that it gets as high of marks as the original does with our boys. As you can see in our review of Thunderstone, Jaden calls it the best games he's played so far. And with the addition of new heroes, weapons, monsters, and now even dungeon traps he's just as enamored. Even our 7 year old Caleb calls it his favorite game. And that's saying a lot for a kid that loves almost every game he plays.
Best Party Game of 2010:
Sounds Like a Plan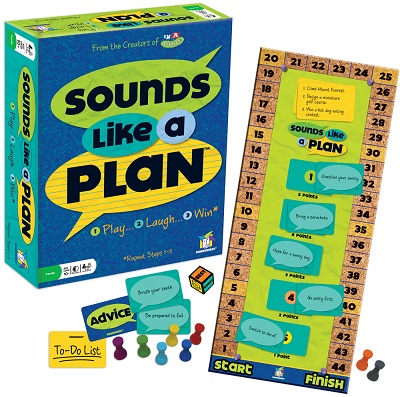 Although we were just able to play Sounds Like a Plan near the end of 2010, it had no problem taking the top spot for best party game of the year. Although it's simple matching of to-do lists with funny advice, we like it because everyone scores points along the way. We also took it with us to a neighbor party for New Year's Eve and it was a hit there too. In fact, one of the families came over the next day to borrow it so they could play it again. And there kids really enjoyed it as well.
Best Word Game of 2010:
Word on the Street Junior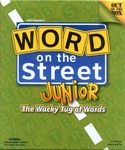 Sometimes kids really don't like games that involve spelling. But with Word on the Street Junior, that trepidation fades away. Splitting into two teams and creating a tug-o-war over the letters on the board is a fantastic way to get kids into the spelling mode. But it's not just great for kids. Just because it says Junior doesn't mean that adults won't like it as well. It plays just the same as the original, but the Junior version adds the vowels as letter tiles and the categories are easier for kids to think of words. So rather than thinking of a country in Africa, they can think of a breakfast cereal.
Best Family Board Game that we got in 2010 that's hitting stores in 2011:
Survive, Escape From Atlantis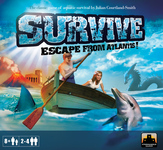 We'd love to tell you more about this, but you'll just have to wait a couple days because our video review is in the editing stages. Let's just say that it's a huge hit with our family and is getting the most plays of any game we got for Christmas.
And while we're excited to see what great new family board games will come out in 2011, we're perfectly content to just enjoy all the great games we have – no matter what mood we're in, we'll be able to choose some that will provide us plenty of family time to enjoy together.
What are some of the great new games of 2010 that you've enjoyed as a family?
Other family board games you might like:
Posted on January 17th, 2011