Mystery of the Abbey is a hidden gem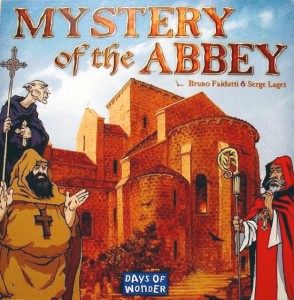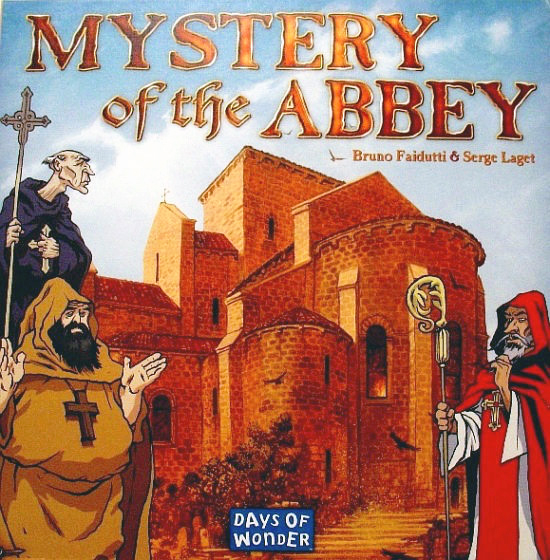 Mystery of the Abbey is a fantastic family deduction board game. In our family we love Clue. My wife and I grew up playing Clue in our families and have continued playing it as a family as our children have grown. We've loved seeing each child improve their deduction skills as they've had more experience with the game. When the children were younger we'd team up with them as we taught them. But over the last two years that's no longer the case and we've loved that everyone can play on their own – because now all 6 of us can play together.
So we figured it was high time that we picked up a copy of Mystery of the Abbey. And boy are we glad that we did! Not only does it require some deductive reasoning, but it also requires creative questioning tactics of your fellow players. And unlike Clue, you're not beholden to the luck of dice rolls or being swept away to other rooms by your opponents.
As our 15 year old son says, "this is my kind of game." Check out Trevor's video review to see why he likes it so much (his highest rating yet).
Can the whole family enjoy Mystery of the Abbey?

If they're old enough, then yes, they can definitely enjoy Mystery of the Abbey. And how old is that? The recommended age listed on the box is 8 years old. And we think that's a pretty good starting point. While Caleb enjoys the game, he doesn't like the questioning aspect because he has a hard time thinking of things to ask that might help him. But he isn't one to shy away and still plays to win. And with repeated plays, that aspect of the game is another way to develop critical thinking skills.
From an understanding level, the game is very easy to understand. The difficulty lies in figuring out the mystery of who the culprit is. But it plays up to 6 players, so again it's a game that everyone in our family can play together – which we love in a family board game.
How much luck is involved in Mystery of the Abbey?
As we mentioned previously, there aren't dice to roll in order to move, so there's no luck involved there. But there are different cards involved and they can come up randomly to change up elements of the game. But for the most part, the outcome is up to you. You get to choose where to move depending on your strategy. Do you want to take cards from other players? Do you want special cards from the library? Do you want more monk cards in your hand? And of course, you get to determine what questions you ask of others to find out what they know.
So while Mystery of the Abbey is a board game all about deduction, there's enough luck in the cards and how they move from hand to hand to keep it interesting.
Don't have to know the culprit to win
Another unique element of Mystery of Abbey that we like is that you don't have to be the one to make the final correct accusation to win the game. So even though you're trying all along the way to narrow down the options of who the culprit could be, the winner of the game will be whoever has the most points. And you can get points along the way by making "revelations" – revealing one characteristic of the culprit. So if you make enough correct revelations (2 points per correct revelation), then you can win the game from those points. But even that is balanced out because if your revelations turn out to be incorrect, you'll lose a point for each.
So if you like family deduction board games, we'd highly recommend you pick up a copy of Mystery of the Abbey!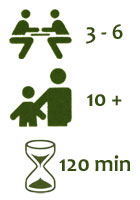 Mystery of the Abbey was published by Days of Wonder in 1996, but we just bought a copy for Christmas this year. We were lucky enough to pick up our copy from Tasty Minstrel Games during a board game auction to help with expenses during the hospital stay of Tom Vasel's son Jack. All three of these – Days of Wonder, Tasty Minstrel Games, and Tom Vasel of the Dice Tower – are great contributors to the board game community and family fun everywhere.
Other great family board games:
Interested in what others think of Mystery of the Abbey?
Check out these other opinions:
* Board Game Reviews by Josh Mystery of the Abbey review
Posted on February 16th, 2011