Dad's Christmas Board Game Wishlist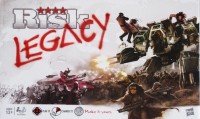 With Christmas fast approaching, like others, I'm asked what I'd like for Christmas. And as you can see from my recent post on my Top 14 Best Board Games, we have a number of great board games that I could enjoy playing continuously.
Yet, board games still make their way onto my wishlist. We frequently hear from readers about board games they love and suggest we play. And being a board game reviewer keeps me alerted to new board games being released. That also means that many games pique my interest on a regular basis.
When they do, I add them to my wish list on www.BoardGameGeek.com (BGG) where I can rank and sort them by level of interest. The BGG wishlist levels are:

Must have
Love to have
Like to have
Thinking about it
Don't buy this (Personally I don't know why this last one is on a "wishlist", but it's an option.)
Periodically I'll review my wishlist and drop games that no longer hold interest for me. Maybe it's from things I've heard about the game or because I add a similar game later or simply because I'm being judicious and have taken more time to consider the game purchase. (Don't want buyer's remorse.)
Regardless of why I'll drop a game from the list, the important thing is that the games that make it to the "Must Have" and "Love to Have" rank and stay there for a while are games I think I would really, really enjoy playing. After playing so many board games, I know my tastes. And I have a pretty good feel for what my family and friends might enjoy playing as well.
Of course, I haven't played every type of game and some games make the list because I'm also open to trying new types of games to see if I'd enjoy them. Take Memoir '44 for instance. Prior to playing my first "war game" I had no idea that I'd enjoy it so much. So some games are for branching out to new experiences.
With that in mind, what games are on my Christmas wishlist?
Dad's Christmas Wishlist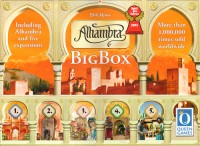 A number of other games that have been on my wishlist for years and have bounced around in rank over the years. Here's a little love for these longest lasting wishlist games.
As I often hear on a favorite podcast of mine (The Spiel) – "Life would be awfully boring without new games to play."
Donations
As you can imagine, keeping our site and reviews going strong is a lot of work. I continue to post about board games and family because I enjoy them both so much. And I believe families need to spend more time together.
We appreciate our readers/viewers and love getting comments and messages from people all over the world who value our contributions. And we'd love to keep sharing our thoughts on games and tips on quality family time.
If you appreciate our contributions we'd like you to also consider making a contribution of your own to help our efforts continue. Every bit helps and even $5 donations will help us maintain this site and keep our reviews rolling.
Thank you so much for your support!
Merry Christmas!
Posted on December 11th, 2012