More Award Winners – Best Board Games of 2011
On the heels of the Spiel des Jahres (Best Family Board Game of the Year) announcement, The Dice Tower award winners were also announced recently – celebrating even more of the best board games and card games for 2011!
Unlike the Spiel des Jahres, The Dice Tower selects winners in 13 different categories. That's because the people that make up the judging panel for The Dice Tower awards recognize that there are a ton of great board games published each year and narrowing it down to just one winner leaves a lot undone. People play board games for a wide variety of reasons and experiences. So awards for "Best Board Game" should reflect those differences and recognize greatness in many different areas – such as Best Family Board Game, Best Party Game, and Best War Game to name a few.
We're also happy to be a part of The Dice Tower nomination and award process. And once again, we're excited to see so many fantastic games be recognized for great game experiences.
Here are The Dice Tower award winners (and runner-ups) for Best Games of the Year 2011!
I don't know if you've noticed, but Flash Point: Fire Rescue walked away with 3 of the 13 awards and was listed as the runner-up in one other category. That's quite the sweep! Of course, we also think Flash Point is a great family board game and a great cooperative board game.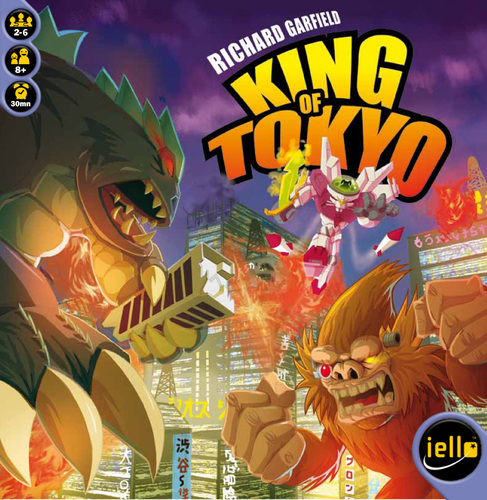 There are also a number of games on this list that we haven't played before. But knowing the judges are leading reviewers in the industry and the nomination and awards process, I'd say these are all great games to play.
And some of these games we do have and enjoy but just haven't posted a review for them yet – like King of Tokyo and Dixit Odyssey – and they are great games. (Games that we've done reviews of are bolded links in the table above.)
Needless to say, 2011 was another great year in board gaming!
And for those curious among you – here are the board games that won best board game of the year for 2010.
Posted on July 18th, 2012