Sort board game reviews by Age, Players, & Time
With so many family board games and card games available today, it can seem like an overwhelming task to pick a game for your family. If you wander the game section of a big box store like WalMart you'll find a lot of popular mass market family board games. And a lot of them will be games that you're familiar with like Monopoly, Sorry, Clue, and Chutes and Ladders.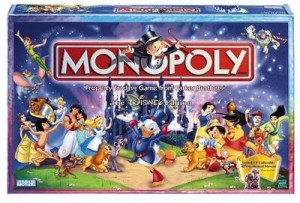 We grew up playing a lot of those games and want to share them with our children as well. So those games keep selling – especially because they keep publishing different iterations of the games by adding pop culture themes to them like Muppets Monopoly or The Office Clue. Sure they can add a little flare to a familiar game, but at the heart, they're still the same game.
We highly recommend that instead of heading to WalMart to pick up a board game, that you make your way to your local game store. These stores are dedicated to board games and card games and may also include role-playing games or miniature games. Rather than 30 different games to choose from, you'll find hundreds of great board games that your family might enjoy. The only tough part is choosing.
That's why we created our web site – to help you choose some great board games and card games for your family that you may not have heard of before. And as such we're happy to announce that we've added another great way to find board games and card games for your family.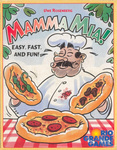 In our Game Reviews section we've added a Find a Game page with a table that lets you sort games by Age, number of Players, Length of Game Time, and our Ratings. So if you're looking for a game for 10 year olds that can be played in 30 minutes, simply sort the table by those criteria then check out our reviews of those games (Mamma Mia! is a great fit for that situation by the way).
Need a gift for some other family members or friends? Hopefully this new list will help you narrow your choices. Then you can watch a quick video review to see what the game is like and you're set. And if you still can't seem to fit one, fill out the form on our Game Recommendations page and we'll be happy to give your some suggestions.
Check out the Find a Game page and Happy gaming!
Posted on June 2nd, 2011