Most Board Games and Card Games Played
One of the most popular pages on our website is our Family Favorites page. For most readers, it's a quick visual look at the box covers of board games and card games our family loves to play. So when families are looking for great board games to play with their family, it's a great way to get a look at some fun games.
But another really telling way to know what games we love is to see which games we play the most. What are the board games we're going to pull out again and again?
Tracking Board Game Plays
The only way to know this is to have some way to track the games we play. The great news is that there's a real cool feature on BoardGameGeek.com (BGG) that let's us do just that. You may have noticed in our right-hand sidebar that there's a list of Recently Played Games. This little widget is pulled from the tool on BGG showing the last 5 games we've played. Pretty cool!
The two drawbacks are:
1. That it's tied to my (Dad) BGG account and just shows the games that Dad's been playing lately. So it doesn't show what games the kids pull out and play with each other or with their friends. And while it does include games we play together as a whole family, those aren't called out separately. (But when dad does record a game, there's 95% chance that it was played with a family member.)
2. Even though it shows a game was recently played, it doesn't show the viewer how many times it was played.
In addition to the widget we can put on our website, we can run all sorts of reports from the tracking tool to see what our game playing habits are like.
98 Different Games played in 2010
In looking at our board game and card playing for 2010, the number that jumps out is that we played 98 different games last year. Wow!
With only 52 weeks in a year, that averages about 2 different games per week. So yes, we've enjoyed playing a lot of different games this year. And it's safe to say that the majority of those were new games that we played for the first time. We know there are many people who play even more different games and new games in a year, but for the average family, this is a huge number.
So out of those 98 different games, which did we play the most?
5 and Dimes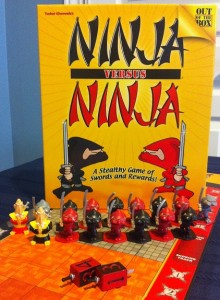 One of the standard reports in the board game plays tracking tool is the "5 and dimes" report. This is a report that categorizes the games played 10 or more times and 5-9 times. So you can see at a quick glance which games fall into those most played groups.
So here is our list of 5 and Dimes for 2010:
Dimes:
Dominion – 24
Ninja Versus Ninja – 20
Dominion: Seaside – 18
Word on the Street – 12
Wits & Wagers – 11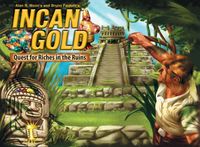 Fives:
Incan Gold – 9
Mamma Mia! – 8
Roll Through the Ages: The Bronze Age – 8
Sequence – 7
Forbidden Island – 6
Wits & Wagers Family – 6
Fast Flowing Forest Fellers – 5
Pandemic: On the Brink – 5
Tsuro – 5
Note: You can see pretty quickly that Dominion gets played a lot. But it's also the anomaly where more than 50% of those plays are with friends rather than family. However, it still earns a top spot even with just family plays.
Top Notch Games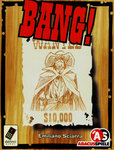 These are all top notch games. When playing almost 100 different games, games that get played multiple times are definitely top notch. But there are also a lot of fantastic games that were just under that 5 list. For example one of our most favorite to play together as a family is Bang! and it just clocked in at 4 plays all year. That doesn't mean it's not great – it's just that in 2010 we've played a ton of new games so a lot of our game play time has been with new games rather than the tried and true that we love.
In comparing the numbers, you can also see that with 98 different games played and our reviews list at about 80, not everything we've played has been posted as a review. That means that not all the games we've played are ones we'd recommend. But that's also why the games we do review get high marks – because it takes time and effort to review a game and we're going to spend that time only on board games that we think you'd love to play with your family.
Will we play more than 98 different games this year? It's hard to say. But one thing I do know is that we'll be pulling a lot more games of the shelf that might not have been played in a while because the kids are wanting to play games they love rather than always the newest game out there. Afterall, we're not out to break records – we just want to have good family fun!
And I'll give you a tip as to upcoming game reviews that we'll post over the next couple weeks. A couple of them have already made it to the Dime list even though we just got the games in April. Yep, they're getting played a lot.
So go enjoy some games with your family and keep you eyes out for more reviews to come!
If you're interested in keeping track of games you've played, I'd suggest you check out the tool on BoardGameGeek.com.
Posted on May 31st, 2011